EDRG connects with remote community school
EDRG researcher Dr Luc Doucet and PhD candidate Mr Daniel Brennan recently visited the Pia Wadjarri Remote Community School in Murchison, WA.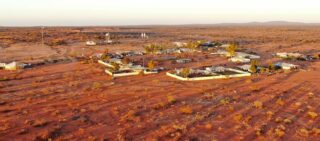 This connection between university researchers and a remote community school create an "amazing blend of Aboriginal culture and scientific knowledge blended with the Australian curriculum", according to school principal Susan Trigwell.
The visit, initiated as part of a CSIRO program (STEM Professionals in Schools) bringing scientists into schools, allowed not only the researchers to intoduce the students to new perspectives and horizons, but also for the elders and students to educate the researchers about the country and the areas' significance and importance.
The EDRG team were impressed with the students' local knowledge.
"It was really interesting to see what they have to tell us about those rocks and how important the rocks are for them."
"They know every inch of their country, and this is something very valuable for when you're in geology," Dr Doucet said.
The EDRG are determined to continue building this relationship and are organising the students to visit Curtin University in Perth in early 2022.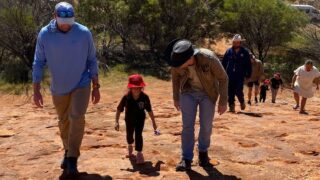 ---
Related Media Articles:
ABC News; ABC Mid West & Wheatbelt Radio Broadcast (starts @ 44:01);