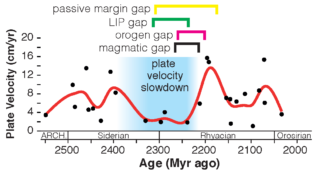 Published in Nature Geoscience, recent research backs claims that the Earth experienced a 'geological lull' in its development around 2.3 to 2.2 billion years ago.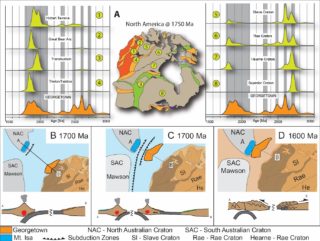 Some recently published results in the journal GEOLOGY links North Queensland to North America at 1.6 billion years ago during the supercontinent Nuna.
Important upcoming events
Yichang, Three Gorges Region, CHINA | 1-9 November, 2018

Online Registration is now open.

Adelaide, AUSTRALIA | 14-18 October, 2018

Session 1.1.1 - "Decoding Earth's supercycles: from the core to the crust" is being championed by IGCP 648. See the 2nd Circular here.
Upcoming events
Qilian Mountain, CHINA | 25 August – 5 September, 2018

Adelaide, AUSTRALIA | 14-18 October, 2018

Yichang, Three Gorges Region, CHINA | 1-9 November, 2018