PhD Student opportunities available!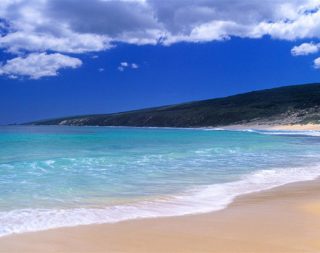 Enjoy beaches, sun and working on a vast southern continent*? The recently funded ARC Australian Laureate Fellowship to Z.X. Li, and Curtin University co-funding for both the Laureate Fellowship grant and the ARC Center of Excellence for Core to Crust Fluid Systems (CCFS), provide five new PhD scholarships for up to four years each to work in the following fields.
Palaeomagnetism and supercontinent reconstruction, with emphasis on Precambrian supercontinents. Field regions could be in Australia or overseas. (1 PhD position)
Palaeointensity study in relation to supercontinent cycles, focusing on Precambrian mafic igneous rocks in Australia and elsewhere. (1 PhD position)
Petrogenesis of Proterozoic igneous rocks in NE Queensland to test the evolution history of the supercontinents. (1 PhD position)
A study of oceanic Large Igneous Province (LIP) records in Australia and globally, involving case studies of accreted oceanic LIPs in pre-Cretaceous orogens in locations around the world. (1 PhD position)
4D global to plate-scale geodynamic modeling using supercomputers. (1 PhD position)
Interested candidates are invited to contact Dr Josh Beardmore at josh.beardmore@curtin.edu.au; Ph +61-8-9266 4163.
The students will join a team of over 15 researchers and PhD students in a vibrant research environment at Curtin University's The Institute for Geoscience Research (TIGeR), the Department of Applied Geology, and will become members of IGCP 648: Supercontinent Cycles and Global Geodynamics.
*Need to know more about Perth? See here.
News
A CCFS-sponsored short course on the global climatic phenomenon known as Snowball Earth was held at Curtin University on 15 July, 2016.

At the Australian Earth Science Convention 2016 held in Adelaide, Prof. Li was honour by being presented the S.W. Carey medal by the Geological Society of Australia.

IGCP 648 sponsored session on "Supercontinent Cycles and Global Geodynamics" at the Australian Earth Sciences Convention (AESC) 2016 was a success.
Upcoming events
Beijing, China, 18–20 August, 2016

Convened by IGCP 648, Cape Town, South Africa, 27 Aug–4 Sept, 2016.
Contact
Dr Josh Beardmore
Email: josh.beardmore@curtin.edu.au
Phone: +61 8 9266 4163
Fax: +61 8 9266 3153
Postal address
Department of Applied Geology
Curtin University
GPO Box U1987
Perth WA 6845
Australia