In a recently published article in Geology, a team of researchers associated with Curtin University's Earth Dynamics Research Group provide the first clues about the infancy of the supercontinent cycle in deeper time.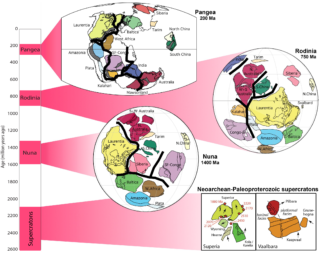 Recent geodynamic modelling published in the new Nature journal Communications Earth and Environment shows that while the break-up of a supercontinent is triggered by mantle plumes, the locations for the development of continental rifts is largely guided by the orogens.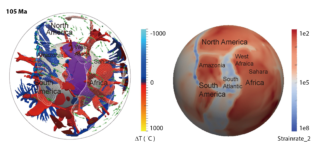 Important upcoming events
The next seminar series will held in Q1/Q2 of 2021 with the start date TBA.

We look forward to another interesting series of seminars throughout 2021.

View more information about the seminar series and watch some of the recorded previous seminars.

Please use the online form to sign up and participate in our future seminar series.
Community Feature Article
Prof. Li was recently featured in an article discussing the work that we do in the Earth Dynamics Research Group. The article was produced by Futurum, a magazine and online platform aimed at inspiring young people to follow a career in science, technology, engineering, and mathematics (STEM).
The article also includes a link to an activity sheet for students and teachers. For more information, teaching resources, and course and career guides, see www.futurumcareers.com.