In work recently published in National Science Review EDRG members used sophisticated geodynamic modelling to examine the factors controlling the alternative ways by which supercontinents are formed, and predict how the next supercontinent will likely form.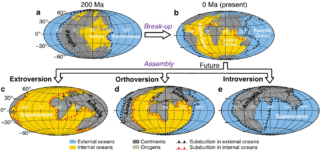 Changes in Earth's surface landscape from supercontinent Pangea and superocean Panthalassa 200 million years ago (a) to the present-day configuration (b), and three possible ways of forming the next supercontinent Amasia (c-e).
A recent study led by EDRG member, Yebo Liu, attempted to discover if a clear spatiotemporal correlation between different types of metamorphism and active convergent plate margins holds true back to 2 billion years ago. The study has been published in Geology.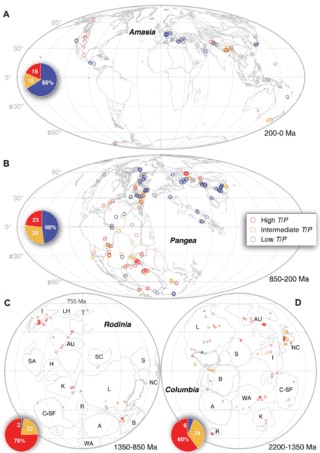 Palaeogeographic maps of metamorphic occurnces.
Important upcoming events
The IGCP648 Seminar Series returns!

The first seminar of series 5 will be held on Thursday 6th October 2022 at 12:00PM (midday) UTC with Dr Nicolas Flament, from the University of Wollongong, Australia, presenting "Setting the lower mantle free".

Please email us (IGCP648.vss@curtin.edu.au) if you wish to sign up and participate in our future seminar series. Feel free to also email us with any comments, recommendations, or future speaker requests.

View more information about the seminar series and watch some of the recorded previous seminars.

Scientific Reports is having a special collection on plate tectonics and is now open for submission.

This collection on plate tectonics will be edited by Andrea Billi, Zheng-Xiang Li & Masaki Yoshida and will bring together the latest research across the breadth of the field of plate tectonics.
Submission Deadline: 30 November 2022.

The outine of the collection: The theory of Plate tectonics – developed from Alfred Wegener's theory of Continental Drift to explain the movement of the continents – has become the prevailing theory underpinning our understanding of the Earth; how landforms, and the origin of extreme events. Plate tectonics explains why mountains form, earthquakes happen and why volcanoes occur where they do. Research in plate tectonics is broad, including constructive and destructive plate boundaries, intra-plate volcanism, and the origin and evolution of the lithosphere.
Community Feature Article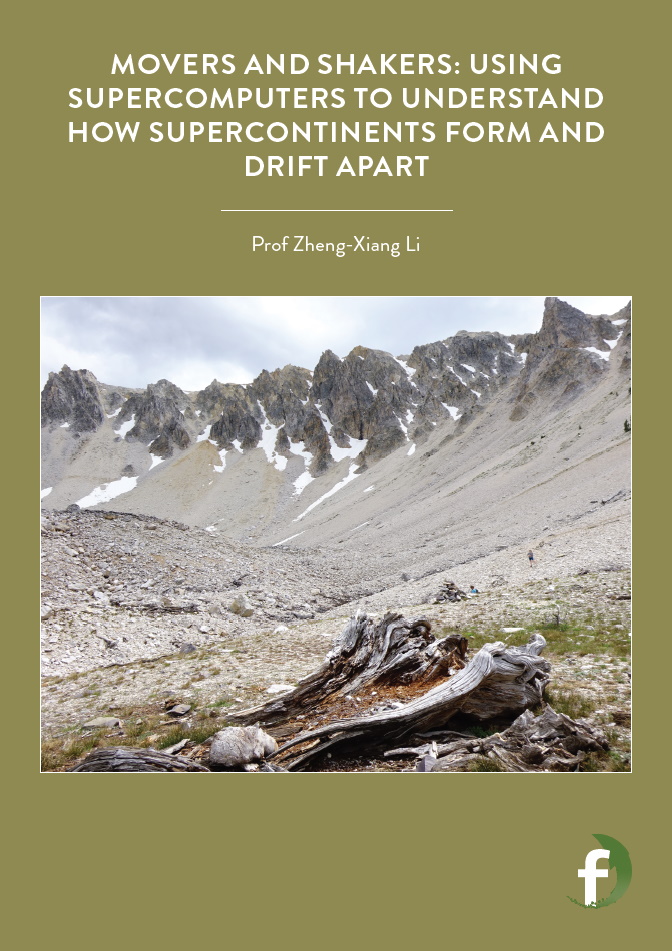 Prof. Li was recently featured in an article discussing the work that we do in the Earth Dynamics Research Group. The article was produced by Futurum, a magazine and online platform aimed at inspiring young people to follow a career in science, technology, engineering, and mathematics (STEM).
The article also includes a link to an activity sheet for students and teachers. For more information, teaching resources, and course and career guides, see www.futurumcareers.com.