EDRG's 1st field trip since COVID-19 to the Jack Hills a great success
Three members from the EDRG team (Li, Hamed and Josh), accompanied by Prof. Simon Wilde and two of his associates, have just returned from the Jack Hills with a good collection of samples and plenty of ideas to test.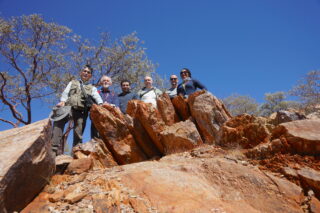 The aim of the project is to test ideas regarding the formation and growth of Earth's first continents and its environment. The team returned with not only samples containing Earth's oldest zircons, but also a set from the earliest granites found in Australia, along with fresh samples from the Jack Hills greenstone belt thanks to the generous assistance offered by Sinosteel Midwest Corporation and its technical staff.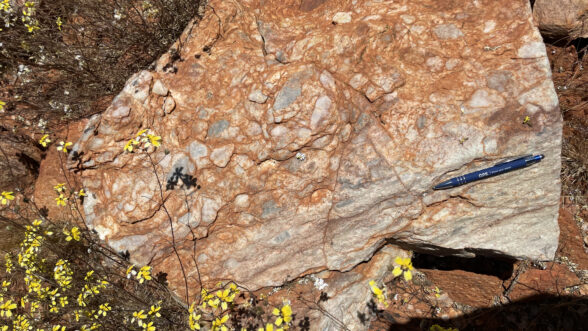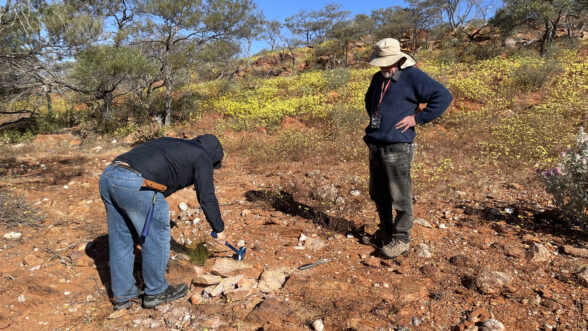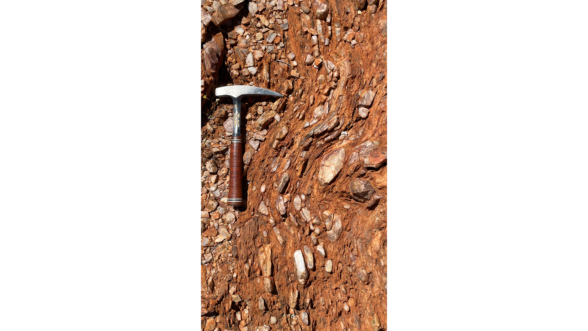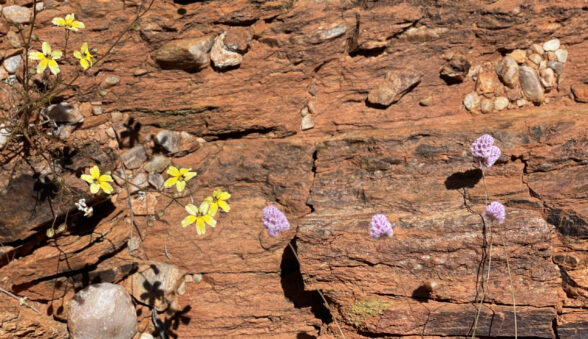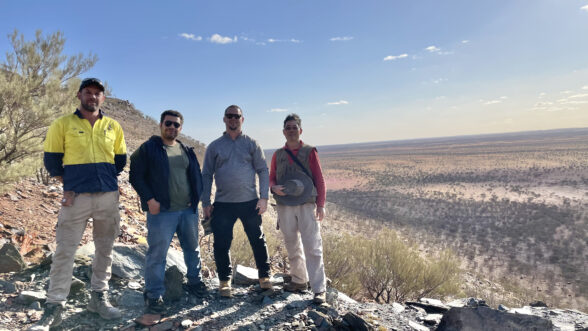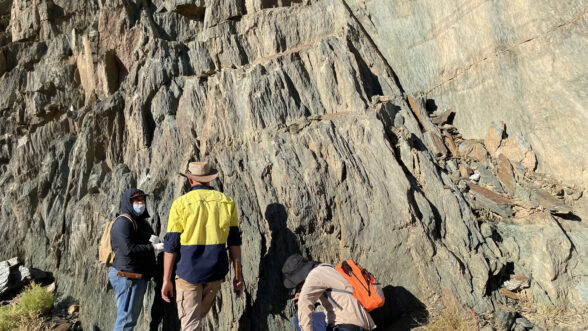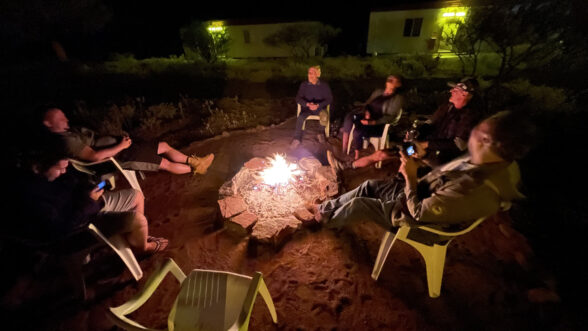 Being the very first fieldtrip for the team since COVID-19, the field party not only retasted the almost forgotten joy of being up-close and personal with rock outcrops, they were also awarded by an exceptional wild flower season — a hallmark of Western Australia's natural beauty.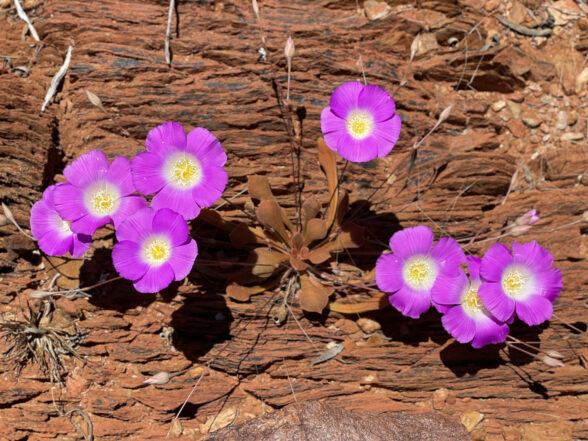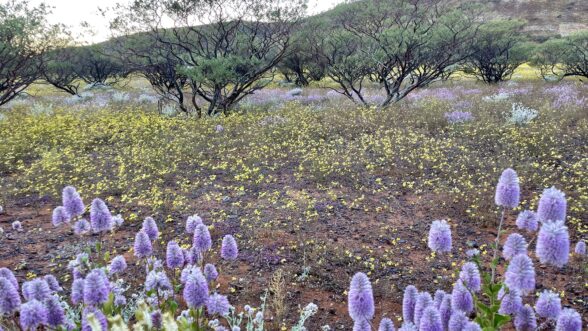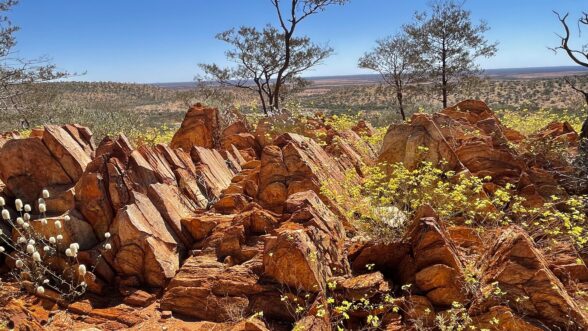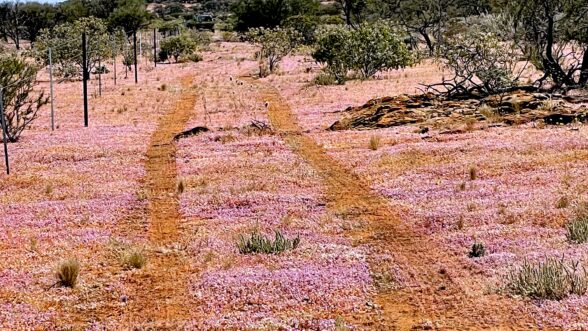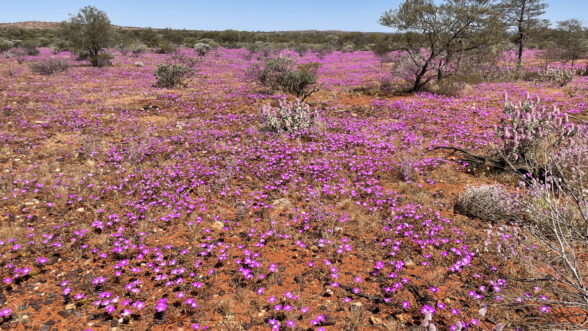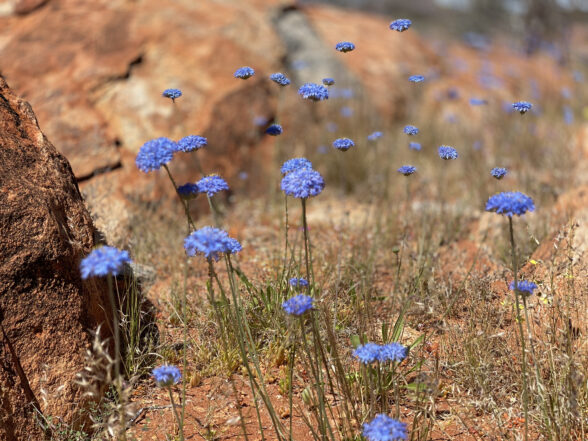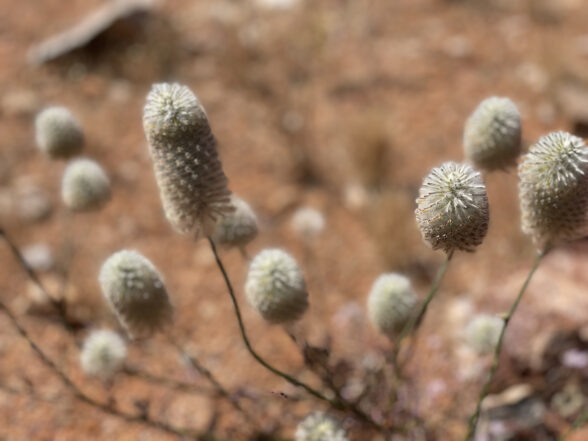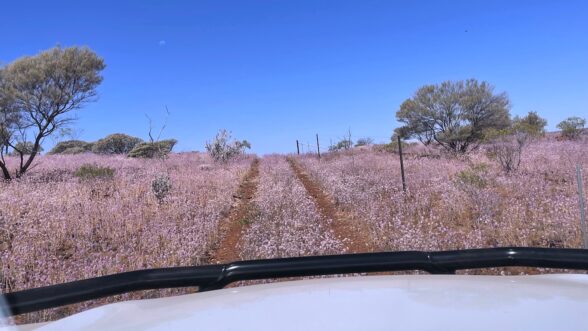 Adding to the excitement of the trip, Dr Leonid Shumlyanskyy from Simon's team even discovered a rare, large iron meteorite which is currently being evaluated by experts.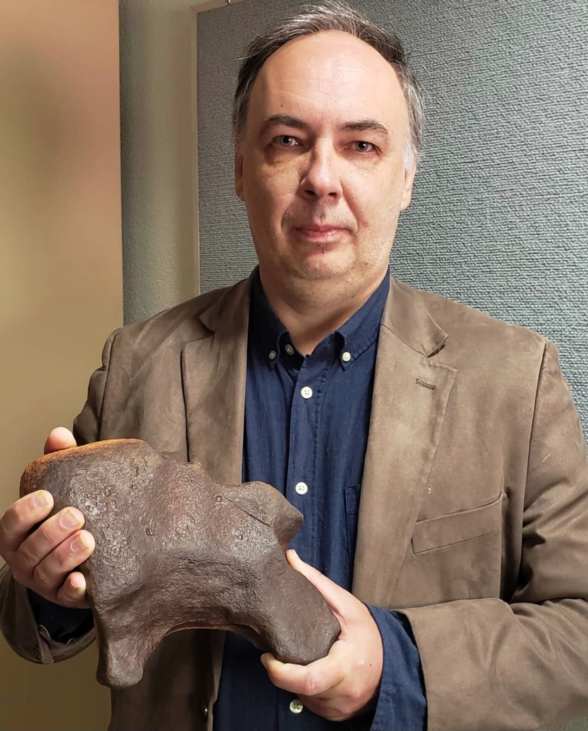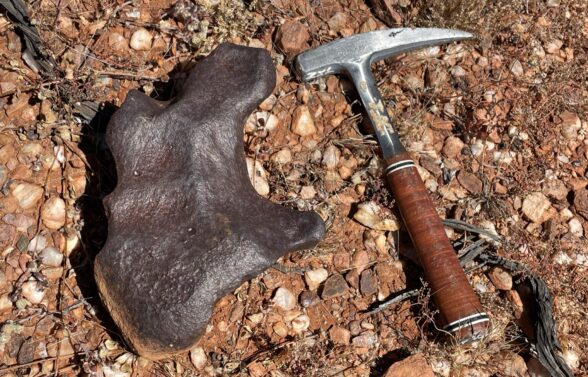 Watch this space for the anticipated exciting new science findings in the coming years!