Prof. Dalziel awarded prestigious GSA Penrose Medal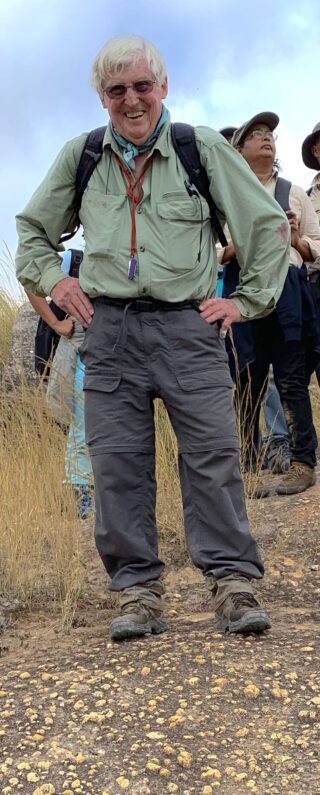 The Geological Society of America has recently awarded its highest award for 2021, the Penrose Medal, to Prof. Ian Dalziel of the University of Texas at Austin and a distinguished member of IGCP 648.
The Penrose Medal was established in 1927 by R.A.F. Penrose, Jr., to be awarded in recognition of eminent research in pure geology and for outstanding original contributions or achievements that mark a major advance in the science of geology.
The award to Prof. Dalziel acknowledges him as an innovative world leader in mapping and elucidating the geological structure and history of the Southern Andes and South America, and in playing a major role in pre-Pangaea plate reconstructions which in turn spurred new debates on supercontinent cycles, including the Neoproterozoic 'Snowball Earth', the Cambrian transgression and the 'explosion' of Metazoan life.
Prof. Dalziel said that he is both honored and humbled to receive such an award and to join the list of esteemed former recipients of the Penrose Medal. "I am fortunate indeed to have enjoyed not only a wonderful research environment and many stimulating colleagues at my own institutions, but also great collaborators around the world". Professor Dalziel has made significant contributions to a string of IGCP projects, not least of all to the successful IGCP 440: Rodinia Assembly and Breakup and more recently IGCP 648: Supercontinent cycles and Global Geodynamics.
Congratulations on a well deserved accolade Prof. Dalziel!
---
Read more about Prof Dalziel's work
See the list of previous recipients