Research led by scientists in the Earth Dynamics Research Group, and published in Nature Geoscience, suggests that the Earth has two chemically distinct hemispheric 'faces' or domains.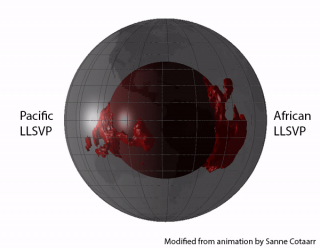 New work, published in the journal Scientific Reports, found that after the initial chemical stratification and formation of a hard shell in the first billion years of our planet's history, there was a major chemical 'stir-up' some 3.2 billion years ago.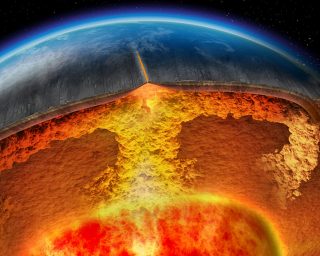 Image credit: National Geographic
Important upcoming events
Our first virtual seminar series has come to a close. After 15 weeks of seminars we will take a short break, but rest assured that we will be back shortly with a new round of speakers. 
Stay tuned for future seminar series announcements.

A great many thanks to Dr Sheree Armistead for her extraordinary efforts in organising this and making it a great success!

View more information about the seminar series and watch some of the recorded previous seminars.

Please use the online form to sign up and participate in our future seminar series.
Community Feature Article
Prof. Li was recently featured in an article discussing the work that we do in the Earth Dynamics Research Group. The article was produced by Futurum, a magazine and online platform aimed at inspiring young people to follow a career in science, technology, engineering, and mathematics (STEM).
The article also includes a link to an activity sheet for students and teachers. For more information, teaching resources, and course and career guides, see www.futurumcareers.com.