News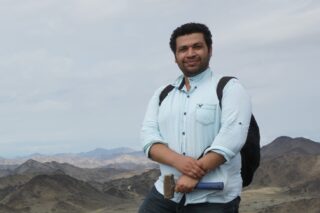 PhD student receives Commendation from the Chancellor!
PhD graduate, Hamed Gamal El Dien, was recently acknowledged with a Chancellor's commendation for his extraordinary efforts during his doctoral research.
Congratualtions and well done Hamed!
---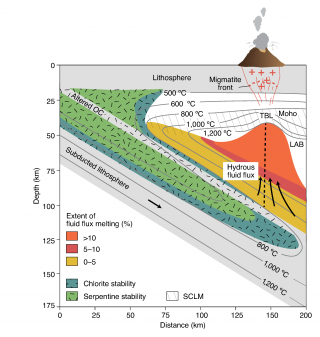 New article in Nature Geoscience!
A recently published Nature Geoscience article outlines the critical importance of water in the melting that occurs in subduction zones. This work, lead by Prof. Bill Collins, also discusses how this fluid-fluxed melting influences the mineralogical and geochemical signatures of the continental crust.
---
Dr Sergei Pisarevsky awarded Russian Megagrant
Dr Sergei Pisarevsky was recently awarded a Russian "megagrant" for the project "Orogenesis: Assembly and Growth of Continents and Supercontinents". The grant will lead to the creation of a new facility at the Institute of the Earth's Crust, Siberian Branch of the Russian Academy of Sciences.
Congratulations Sergei!
---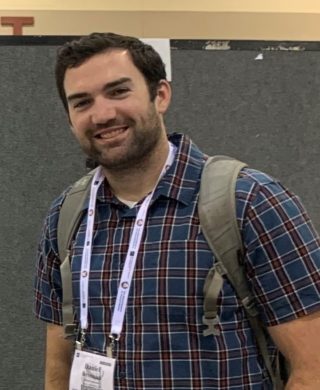 Daniel Brennan awarded best student geologic map
PhD student Daniel Brennan was recently awarded the best student geologic map at the 2019 Geological Society of America's Annual meeting in Phoenix, Arizona. Dan's work, undertaken during his Master degree at Idaho State University, investigated the Bayhorse Anticline in Custer County, central Idaho.
Well done Dan!
---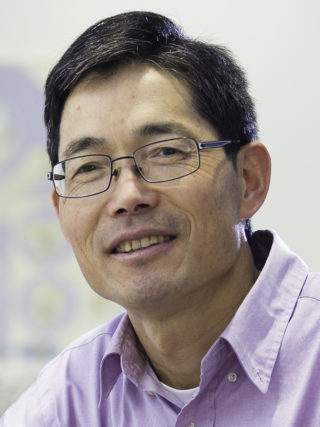 Prof. Zheng-Xiang Li recognised in 2019 Class of AGU Fellows
Each year AGU elects Fellows whose visionary leadership and scientific excellence have fundamentally advanced research in their respective fields. Professor Zheng-Xiang Li has been named in the list of 62 new AGU Fellows to be honored at the AGU Fall Meeting 2019 in San Francisco, California.
Congratulations Prof. Li!
---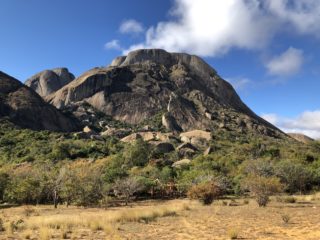 IGCP 648 2019 Field Symposium – A Geologic Transect of Madagascar
The IGCP 648 2019 Field Symposium on the Precambrian evolution of Madagascar was well attended, with 31 geoscientists representing 11 countries. Read an entertaining account of the symposium written by Prof. Damian Nance.
---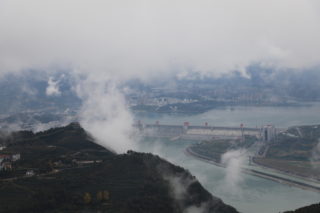 IGCP 648 2018 Field Symposium – From Rodinia to Pangea: Geodynamics, Life and Climate
The IGCP 648 annual field symposium was held in the Three Gorges and Shennongjia regions in South China between 1 – 9 Nov., 2018. A wonderful recount of the symposium has been written by one of the student attendees, Ms Georgina Virgo.
---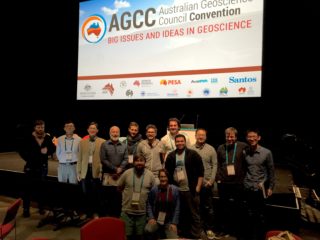 Australian Geoscience Council Convention, 14-18 Oct., 2018
The Earth Dynamics Research Group (and IGCP 648) had a strong showing at the inaugural Australian Geoscience Council Convention (AGCC 2018) held in Adelaide, South Australia.
---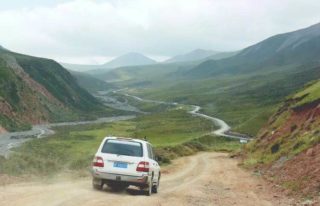 2018 ACTER Field Symposium – Tectonic evolution of the North Qilian Mountains
The fourth annual ACTER field symposium was held from 25th August to 3rd September, 2018 in the Gansu Province, a historical and cultural province lying between the Tibetan and Loess plateaus in north-western China.
---
Recognition for a lifetime of achievement
Professor Zheng-Xiang Li featured in The Australian's 2018 Lifetime Achievement Leaderboard, and named the Field Leader for Geology.
(source: The Australian, Wednesday, September 26, 2018, pages 37 to 96)
---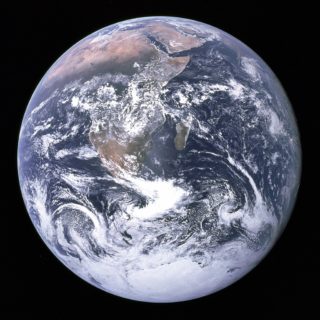 Did plate tectonics set the stage for life on Earth?
Astrobiology Magazine wrote an article on a recent paper (co-authored by our own Dr Ross Mitchell) about the rising phosphorus content in basalts as Earth cools over time. (Image credit: NASA.)
---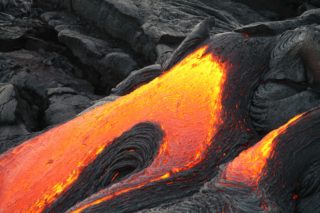 The Day the Earth Stood still
A fantastic article in Scientific American about one of the groups recent publications.
---
Inspiring the next generation of West Australian Geologists
During November 2017 Earth Dynamic Research Group members Amaury Pourteau and Erin Martin, along with Curtin PhD Student Samuel Bain, visited students at East Victoria Park Primary School.
---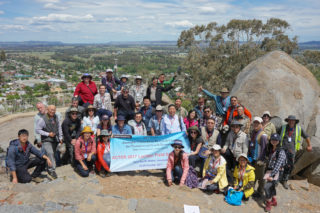 2017 ACTER Field Symposium – Tectonic Evolution and Granite Petrogenesis of the Lachlan Fold Belt, Eastern Australia
The third annual ACTER field symposium was held from 23rd – 29th October, 2017, throughout the Lachlan Fold Belt of regional New South Wales, Australia.
---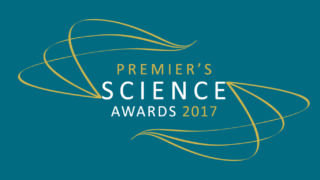 Group members announced as finalists in the 2017 Premier's Science Awards
Professor Zheng-Xiang Li announced as a finalist for Scientist of the Year while Dr. Chris Spencer, representing Travelling Geologist, is a finalist in the Chevron Science Engagement Initiative of the Year category.
---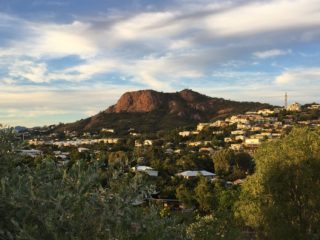 Rodinia 2017 a great success! Townsville, 11-14 June, 2017
The Rodinia 2017 Conference, organised by Professor Peter Betts and the IGCP648 team, was successfully held over 11 – 14 June in tropical North Queensland, Australia.
---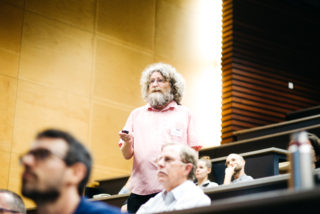 2017 Hadyn Williams Fellowship Public Lecture
Professor Brendan Murphy once again entertained and enlightened his audience during a public lecture held at Curtin University's Bentley campus entitled "Why leprechauns know how mountains form".
---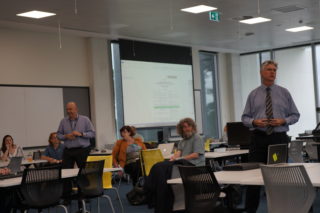 Empowering the next generation of research leaders
A career development workshop led by Professor Brendan Murphy, Professor Garry Alison, and Professor Brett Kirk.
---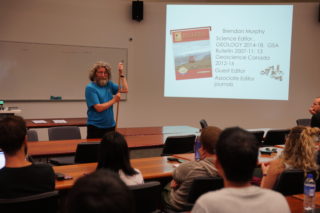 Workshop on publishing your research by Prof. Murphy
On 11 April, Professor Brendan Murphy (Haydn Williams Fellow) gave a seminar at the Curtin Applied Geology Department on the art of getting published in geoscience journals.
---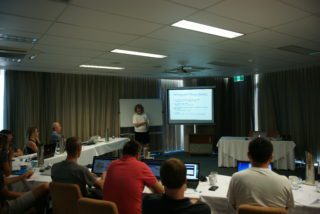 Another productive annual retreat for the Earth Dynamics Research Group
The Earth Dynamics Research Group recently spent a productive 2-days in Mandurah redressing the project aims and outcomes for all current group members.
---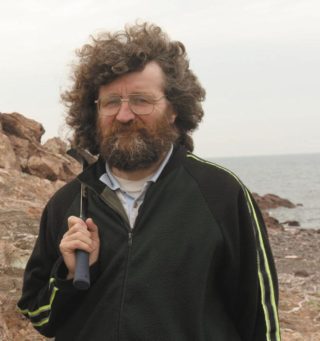 Welcome Prof. Murphy!
Prof. Brendan Murphy is currently visiting the Earth Dynamics Research group at Curtin University as a Haydn Williams Fellow. He will be spending two academic terms with the department, one in early 2017 and another in 2018.
---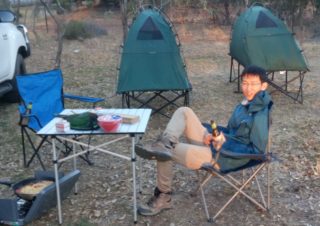 The Earth Dynamics Research Group is growing
December 2016 saw the addition of another member to the Earth Dynamics Research Group, Mr. Jiangyu Li.
---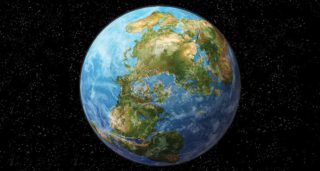 Evidence falls into place for once and future supercontinents
A number of IGCP 648 members, including our own Ross Mitchell, were quoted in a recent ScienceNews article written by Alexandra Witze.
---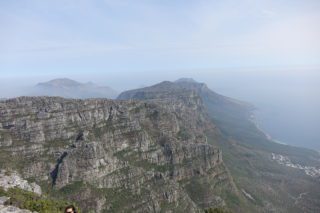 35th International  Geological Congress in Cape Town, 27 August – 4 September, 2016
IGCP project 648 was well presented at the 35th IGC, held during 27 August–4 September 2016 in Cape Town, South Africa.
---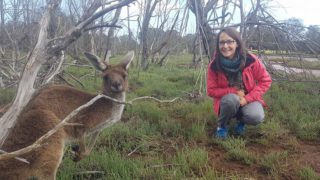 Latest addition to the team
We would like to welcome our latest addition to the Earth Dynamics Research Group, Ms. Silvia Volante.
---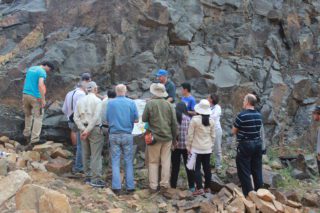 Seventh International Dyke Conference (IDC7) in Beijing, 18-20 August, 2016
IGCP 648 co-sponsored a successful Seventh International Dyke Conference in Beijing (http://idc7.csp.escience.cn).
---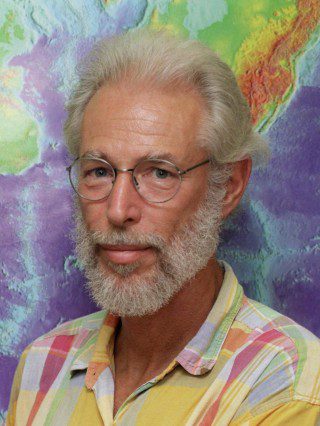 CCFS Short Course on Snowball Earth by Professor Paul Hoffman
A CCFS-sponsored short course on the global climatic phenomenon known as Snowball Earth was held at Curtin University on 15 July, 2016. The seminars were recorded and are available to view online.
---
Prof. Li awarded S.W. Carey Medal, 2016
At the Australian Earth Science Convention 2016 held in Adelaide, Prof. Li was honoured by being presented the S.W. Carey medal by the Geological Society of Australia. The S.W. Carey medal is awarded to a person distinguished in the field of tectonics and is in honour of S.W. "Sam" Carey who won international respect and renown as a provocative generator of new, major integrative hypotheses that were revolutionary but highly credible concerning the dynamics of our earth.
---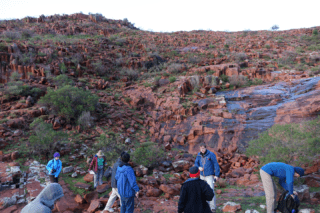 2016 Australian Earth Sciences Convention session – Adelaide, 26–30 June, 2016
IGCP 648 sponsored session on "Supercontinent Cycles and Global Geodynamics" at the Australian Earth Sciences Convention (AESC) 2016 was a success.